With so many online gambling websites one would think gambling is a no-fuss, no-hassle activity that anyone can engage in, irrespective of geographical location. The truth is, there are a number of factors that can make gambling difficult, especially when it comes to online gambling. The lack of uniform legislation and restrictive regulations are responsible for some of the limitations imposed by governments on online gambling activities. What makes gambling difficult? Which are the main reasons why access to online gambling is restricted?
Restrictive Gambling Legislation or Lack of Uniformity
The first barrier to gambling is restrictive gambling legislation, which either prohibits online gambling altogether or prohibits certain activities that are necessary for online gambling. For long, online gambling was banned in Italy and even legitimate European online gambling sites were blocked via ISP. However, the European Commission found that prohibiting the functioning of foreign gambling operators contravened to the freedom of establishment and freedom to provide cross-border services laid down in the EEC Treaty. As a result, changes were made and the Italian gaming authority started issuing licences to foreign operators. Those operators that don't meet the licencing requirements imposed by Italian legislation continue to be blocked.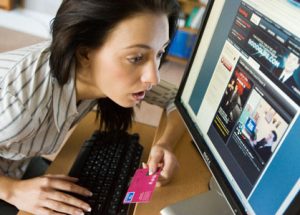 The situation is somewhat worse in the USA, where different types of legislation created confusion around the very legality of online gambling. While some states have expressly legalised online gambling, others have banned it, and some states simply haven't regulated it. In the midst of confusing regulation, another problematic law has emerged that regulates payment processing (UIGEA – Unlawful Internet Gambling Enforcement Act), and which prohibits the funding of illegal online gambling activities. The result is a restriction on major payment processors that are barred from processing payments made to online gambling sites. This has also lead to foreign casino operators being unable to cater to the American public or accept players from the USA.
Gambling addiction
Gambling addiction has been recognised among the addictions that are similar to substance abuse-related addictions. Some countries like the UK have strict responsible gambling regulations in place, which were drawn up as a measure to prevent and mitigate the effects of problem gambling. Tools like self-exclusion from all casinos or setting of wager limits can be used by players to keep their gambling habits in check. Once these tools are set in motion, players cannot reverse them for a set period of time, which leads to casinos blocking them. Gambling addiction is a serious problem, and casinos block problem gamblers to ensure they won't continue to feed their addiction. This may seem as a harsh restriction for players, however, it's a necessary step in the recovery process of compulsive gamblers.
 Geo-Targeting Failures
Sometime geo-targeting failures can lead to players registering at non-supported casinos. Only when they try to make a payment do they realise that the casino doesn't or cannot accept players that come from a certain country. These occurrences prove that geo-targeting may not be the most dependable form of excluding certain players from playing at online casinos. Geo-targeting failures can leave some players bitter because they have to resume their search for an online casino where they can legally play for real money.
Overall, legislation that falls behind the technological advancements in the gambling industry is the main cause why online gambling is not liberalised enough or regulated properly in certain countries around the world.
Mentés